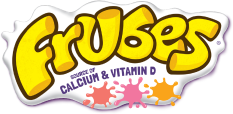 Privacy Policy
The General Data Protection Regulations (GDPR) have constituted the European legal framework for processing and circulation of personal data since May 2018. Personal data protection is additionally governed by the French Data Protection and Freedom of Information Act no. 78-17 of 6th January 1978 amended. The purpose of this privacy policy is to inform you of the manner in which Yoplait UK Ltd processes your personal data in compliance with the GDPR and the French Data Protection and Freedom of Information Act.
1. TO WHOM DO WE TRANSFER YOUR PERSONAL DATA?
Your personal data are processed by Yoplait UK Ltd, Simplified Joint Stock company, Company Reg Number 02597128, having its registered office at Harman House, 1 George Street, Uxbridge UB8 1QQ, as well as any other entity forming SODIAAL Group,
Your personal data are only made accessible on a need-to-know basis. Your personal data are transferred to employees of Yoplait UK responsible for platform administration and survey management (marketing management teams at Yoplait UK), as well as any contractually bound sub-contractors responsible for processing including General Mills. No personal data are transferred to our commercial partners without your prior notification and consent.
2. WHY DO WE NEED TO PROCESS YOUR PERSONAL DATA?
Your personal data are processed by Yoplait UK Ltd for the following purposes:
To enable you to access and use our platform, and benefit from the best possible online user and browsing experience.
To handle your requests for information, claims or complaints, and contact you in response.
To process your requests for money-off vouchers, to be redeemed against products offered online and proposed as you consult articles
To manage relations between yourself and Yoplait UK: to process your entry into competitions, prize draws, promotions and any other request.
To provide you with bespoke content and services in relation with your browsing history, preferences and areas of interest.
To ask questions concerning our products, so as to better understand and measure the areas of interest and preferences of consumers with a view to continuous improvement of our digital platforms (website, app, social networks), our communication methods and/or for the development of new products and services.
To develop and improve our products, services, communication methods and use of our websites, apps and services.
Yoplait UK Ltd only collects and processes those data which are strictly necessary given the purpose for which they are processed.
The legal basis for this processing is your consent. You are entitled to withdraw your consent pursuant to your right of withdrawal as outlined in more detail hereunder.
3. FOR HOW LONG IS YOUR DATA STORED?
Personal data enabling identification and targeting of surveys (emails, profiles) are stored on the platform until unsubscription, following which they will be permanently deleted. However, if your account remains inactive for a period of two years, you will be notified by Yoplait UK and, if you fail to act within the timeframe indicated by Yoplait UK, your personal data will then be deleted.
Responses provided to surveys conducted by Yoplait UK Ltd are stored for a period of 3 years, beyond which time data will be deleted.
However, these periods of storage may be extended or curtailed, if:
You should exercise, within the terms and conditions outlined hereunder, any of your rights and entitlements;
A longer term of storage is authorised or imposed by virtue of any legislative or regulatory provision, or to guarantee protection of your rights and entitlements.
4. WHAT ARE YOUR RIGHTS?
You have the following rights:
A right of access, allowing you to receive:

Confirmation that your data are or are not processed;
A copy of all personal data held by the Data Controller.
This right concerns all data whether or not being processed by data controllers.
A right to request portability of some data: this allows you to recover your personal data in a structured format, frequently used and readable by a computer. It is applicable only to those data provided in an active manner, for instance by completing a form, responding to a survey and processed in an automated manner.
A right to withdraw your consent: withdrawal of your consent to data processing, which you initially provided upon subscription to the platform, will lead you to being immediately unsubscribed from the platform. You will no longer be able to access the platform and all of your personal data will be immediately deleted.
A right of rectification: this allows you to request rectification of any of your personal information once this becomes obsolete or incorrect. It also allows you to request completion of any incomplete personal information.
A right of erasure: this allows you to request deletion of your personal data subject to legal terms of storage. This may notably be applicable in such instance as your data are no longer necessary for processing.
A right to restrict processing: this allows you to restrict processing of your personal data in the following instances:
In case of illegal use of your data;
If you should wish to challenge the accuracy of your data;
If you require data to observe, exercise or defend your rights.
These data will then no longer be actively processed, and may not be rectified for the period of time during which this right is being exercised.
For further details concerning your rights, you can contact the Data Protection Officer whose contact details are indicated hereunder.
You can exercise your rights by contacting out data protection officer (see privacy policy).
In support of your request, you will be asked to duly justify your identity.
You can issue general instructions with a trusted third-party, or special instructions with your Data Controller concerning storage, erasure and communication of your personal data following death. These instructions may be amended or withdrawn at any time. We advise you to contact the Data Protection Officer accordingly whose contact details are indicated hereunder.
If, after having contacted us, you believe that your rights of data protection have not been properly respected, you can refer the matter to the French Data Protection Authority (CNIL) whose contact details are available at the following address: https://cnil.fr/
5. HOW TO CONTACT THE DATA PROTECTION OFFICER?
For further information, you can contact the Data Protection Officer at the following address:
Annabel Francony Legros
By email: annabel.legros@sodiaal.fr
By telephone: +33 (0)1 44 10 90 71
By post: Sodiaal, 200/216 rue Raymond Losserand 75014 Paris
6. DATA SECURITY
Yoplait UK Ltd implements all appropriate technical and organisational measures to guarantee the security of your data pursuant to applicable regulations. Consequently, it takes all necessary precautions and measures to prevent unauthorised access or use of data, accidental loss or theft of data, destruction or alteration of data and, more widely, any damage to personal data.